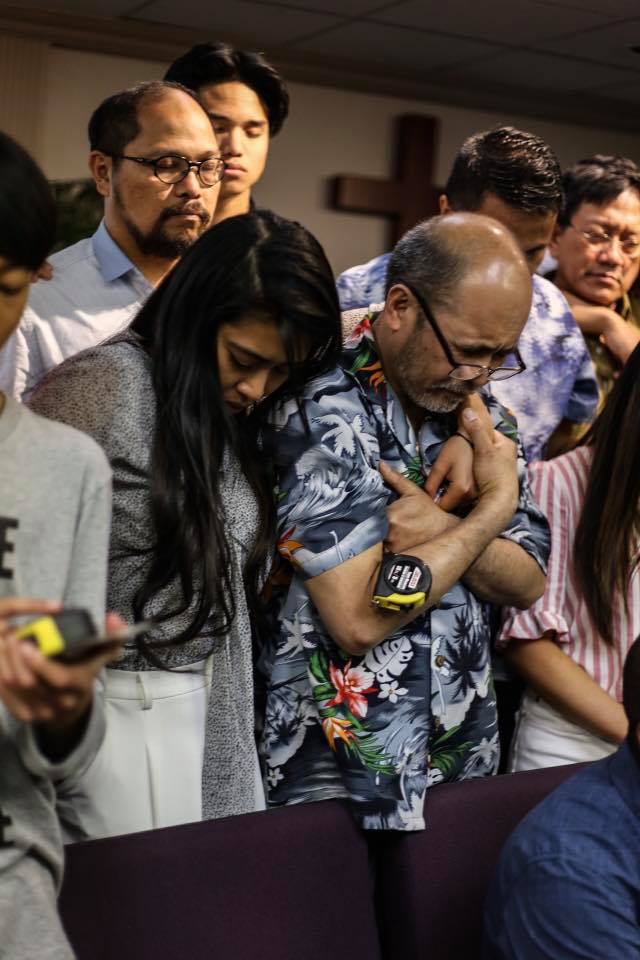 Prayer cultivates a deep relationship with God and longing to be in His presence. Prayer is a priority in our church and we strive to provide opportunities for everyone to grow their own prayer lives and also find support through prayer for one another.
We have various prayer schedules:
Sunday Prayer happens every week at 10:00 am just before our worship service starts. Usually the team convenes in the prayer room which is just beside the fellowship hall. However, since the COVID 19 pandemic started, our prayer team is held virtually through zoom.
Community Prayer Meeting is held every Wednesday from 7pm-8:00pm via zoom. We pray for individual, church, community and the rest of the world's needs. To join, click this link: prayermeeting.livinghopebc.ca
If you are interested in being a part of the Prayer Team, email our Prayer Team Leader to learn more and/or to join the Prayer Team.
Pastor Jun Torres, Prayer Team Leader, jun@livinghopebc.ca